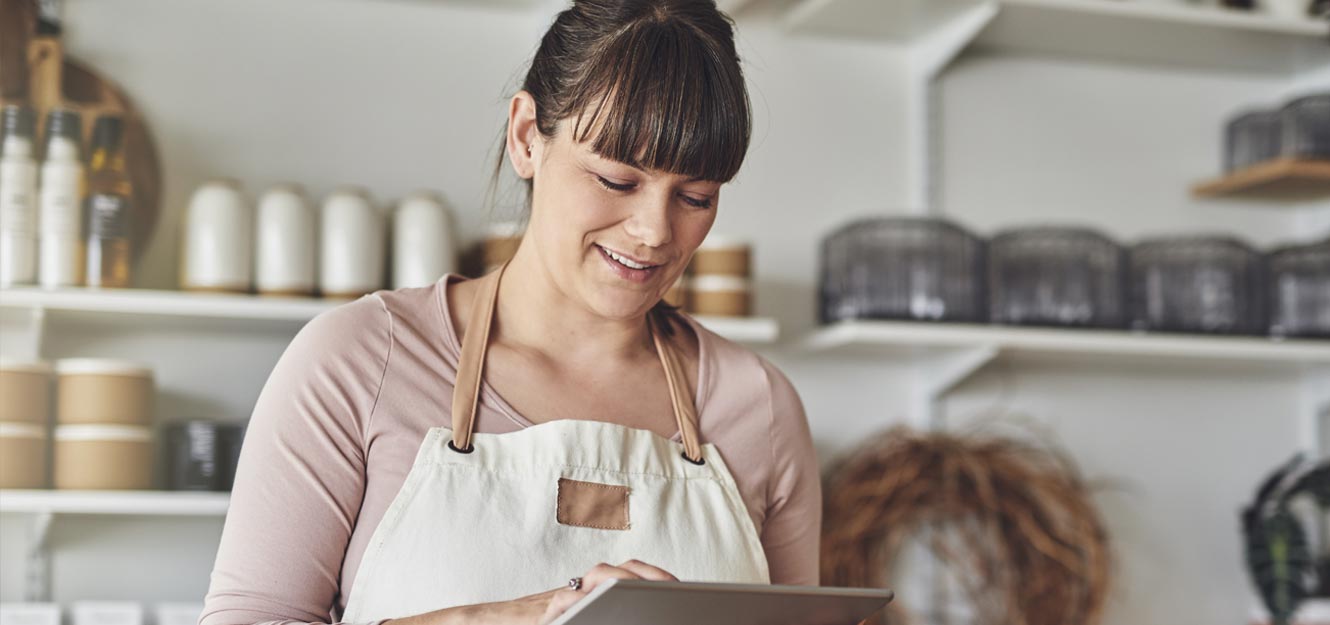 Great value…and lots of support
Through our experience serving business owners and listening to their challenges, we've developed four business checking accounts that offer great value and all the essential supporting services.
The account that is usually the best value for small businesses with fewer than 150 items a month.
Business Checking
The account that is usually the best value for small businesses that have up to 400 transactions a month.
Business Analysis Checking
The account best suited for larger businesses that typically have larger balances and over 400 items a month. More volume lowers your per-item costs.
Business NOW Account

The account for non-profit or governmental entities and sole proprietorships.
1 In order to avoid a $3.00 paper statement fee, you must enroll in online banking, opt in for eStatements and maintain an active online banking enrollment. An active online banking enrollment is maintained by logging into your online or mobile banking account at least once every 120 days. If requirements are not met, you will automatically receive paper statements and your account will be charged $3.00 per month.
* Additional fees may apply.
Subscribe
to our newsletter

.

Yes, I would be interested in receiving any news, updates, and special offers.

* Required
Thank you for your submission!