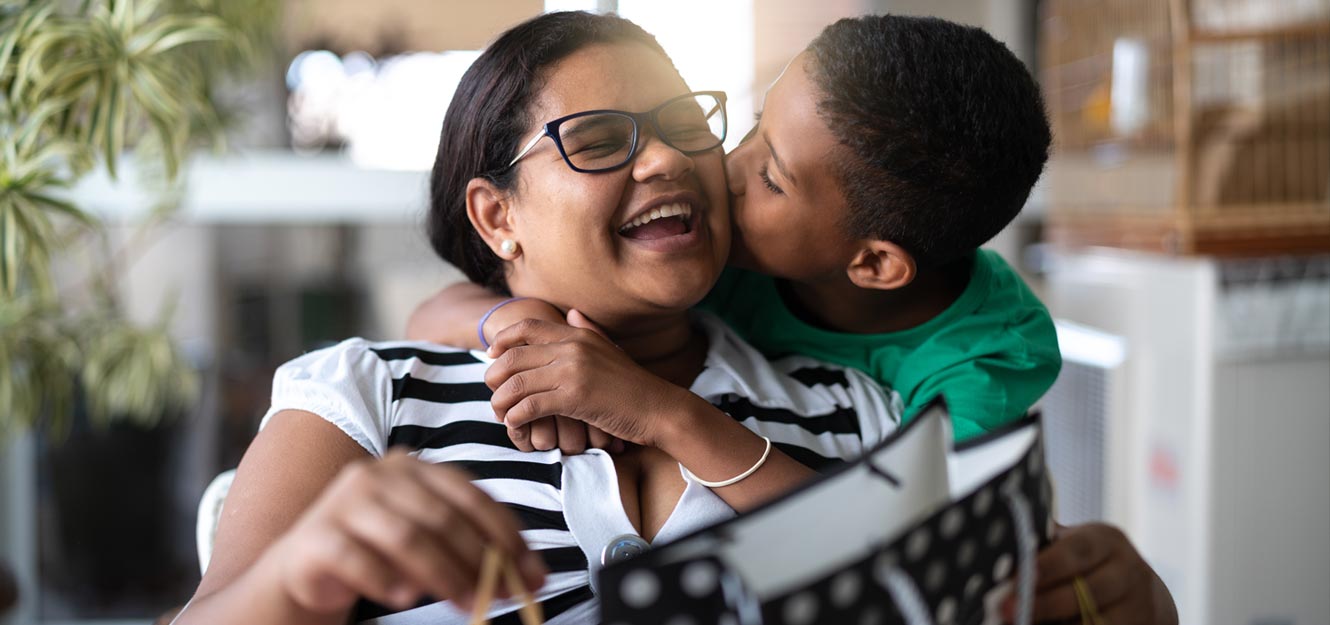 Get far more from your account.
Our checking accounts come equipped with many great features and benefits, including all the technology you want!
Platinum Checking
The account that pays you premium interest1 on your funds!




Value Checking
The account with cash back rewards, credit monitoring and much more – including other protections like cell phone insurance and identity theft services.
Call or come in to open account




Elite Checking
The account for those who are 50 years and better who want free paper statements.


Free Checking
The free account. No monthly service charges and no minimum balances.


Opportunity Checking
Even if you've been turned down for a checking account in the past, our Opportunity accounts may offer you a fresh start.
---
* Check safekeeping is required for these accounts unless you choose to receive images, then a Monthly Image Fee of $2.00 will be charged.
* We charge a $35.00 Overdraft Item Fee each time we pay an item into overdraft. We charge a $35.00 Return Item Fee for each item we return unpaid. These fees apply to overdrafts created by check, in-person withdrawal, ATM withdrawal, or other electronic means. An item or payment may be presented multiple times and we do not monitor or control the number of times a transaction is presented. You agree that we may charge you a fee each time a payment is presented if the amount of money in your account is not sufficient to cover the payment, regardless of the number of times it is presented. Whether your overdrafts will be paid is discretionary, and we reserve the right not to pay. For example, we typically do not pay overdrafts if your account is not in good standing, you are not making regular deposits, or you have too many overdrafts. Overdrafts are expected to be repaid in a timely manner, and are payable upon demand.
* Any returned item which the bank resubmits for payment will be subject to an $8.00 per item handling charge.
* An Early Closeout Fee of $25.00 will be charged if you close your account within 30 days of opening.
* We charge a fee of $35 for each Stop Payment order you request.
1 Annual Percentage Rate (APY) accurate as of October 2, 2023.  Balances of $25,000 or less have an Annual Percentage Yield of 3.01%. Balances greater than $25,000 have an Annual Percentage yield between 3.01% and 0.02%.  For example, if a balance of $50,000 is maintained the Annual Percentage Yield is 1.52%. To receive the rates described above, you must have 25 debit card transactions post and clear per statement cycle or the yield is 0.00%. This account has a $6.25 monthly service charge. Each debit card transaction that posts and clears during the statement cycle will offset the service charge by $0.25 up to a total of $6.25 and will appear as a credit on your statement. If you have 25 or more debit card transactions that post and clear, the service charge will be fully refunded. ATM withdrawals do not qualify. Rates may change at any time. Fees may reduce earnings. 
2 ATM transactions do not count as qualifying MasterCard Debit Card transactions. Each qualifying debit purchase transaction must post and clear during the statement cycle to reduce the fee and qualify for the platinum rate.
3 ATM fee reimbursement limited to $20 per qualification (statement) cycle. Present ATM receipts for reimbursement within 60 days of fee charge.
4 In order to avoid a $3.00 paper statement fee, you must enroll in online banking, opt in for eStatements and maintain an active online banking enrollment. An active online banking enrollment is maintained by logging into your online or mobile banking account at least once every 120 days. If requirements are not met, you will automatically receive paper statements and your account will be charged $3.00 per month.
5 Additional bill pay fees may apply.
6 Registration and activation are required.  Additional terms and conditions may apply.
7 IDProtect® service is a personal identity theft protection service available to personal checking account owners and their joint account owners. The service is available to non-publicly traded businesses and their business owner(s) listed on the account (service not available to employees or authorized signers who are not owners). Service is not available to a "signer" on the account who is not an account owner. Service is not available to clubs, organizations and/or churches and their members, schools and their employees/students. For revocable grantor trusts, the service is available only when a grantor is serving as a trustee and covers the grantor trustee(s). For all other fiduciary accounts, the service covers the beneficiary, who must be the primary member (Fiduciary is not covered).
8 Coverage divides equally on joint accounts and reduces by 50% at age 70.
Special Insurance Program Notes: The descriptions herein are summaries only. They do not include all terms, conditions and exclusions of the policies described. Please refer to the actual policies for complete details of coverage and exclusions. Insurance is offered through the company named on the certificate of insurance. Refer to Guide to Benefit for complete details of coverage. Insurance products are not insured by FDIC or any Federal Government Agency; not a deposit of or guaranteed by the bank or any bank affiliate.
Subscribe
to our newsletter

.

Yes, I would be interested in receiving any news, updates, and special offers.

* Required
Thank you for your submission!