Custom Picture Cards 
Your Hawthorn Bank debit or credit card can be as unique as you are!
Upload a photo of your kids, pets, friends or favorite vacation spot and you'll get a new personalized card back in about a week. Businesses may also use a logo or photo of their business.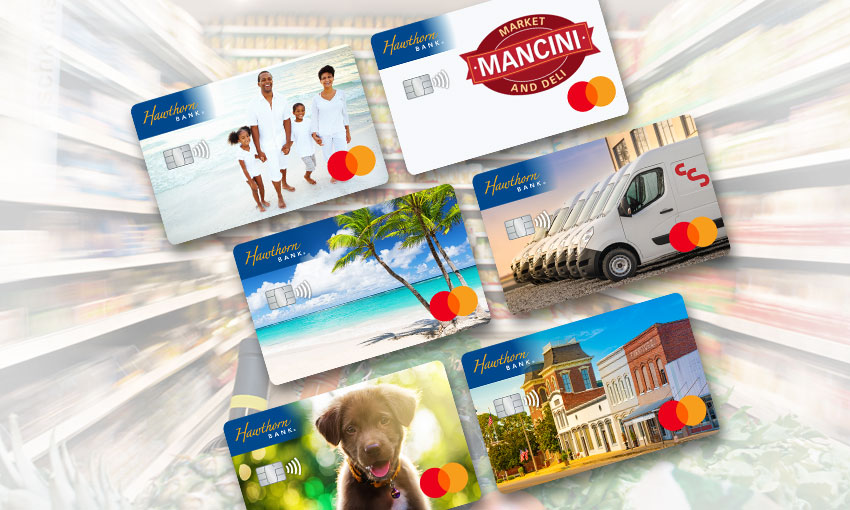 Here's how it works:
Upload one of your favorite images, edit the photo, and submit your order within minutes. It's a safe and easy process, and you'll receive your new card within about a week.
Customize it. You and your spouse can each choose a different image for your cards. There is a $5.00 production fee for each personalized card.
Use almost any photo. Most images from smartphones, digital cameras, and other devices will work. Take a look at our image guidelines and requirements to see if your image will work.
You may change your personalized card design as often as you would like. Have a newer photo? You don't have to wait until the card expires. (Keep in mind there is a $5 production fee for each new card.)
Get started! Please select your card type below - debit card or credit card.
(You must have an existing Hawthorn Bank debit or credit card to begin the customization process. Credit cards are subject to credit approval.)